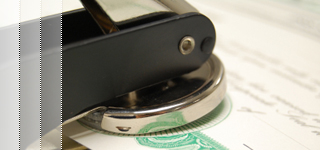 Certifications
Few companies have the licenses to do the complete job. In addition to maintaining Electrical Contractors Licenses, Skyler Electric also maintains California and Federal Hazardous Transportation Licenses. We're not only licensed to properly install your new battery, we can also remove and transport spent batteries for safe and proper recycling.
Licenses
Please find our Licensing information below. Click any License number to be taken to the State Contractor's Board to verify ...

Certifications
Please find information on our current certifications below. We may have additional certifications not listed here. Please contact us for more information.
TL9000

The purpose of TL 9000 is to define the unique communications quality system requirements for application engineering, development, production, delivery, and service. In addition, it specifies measurements for companies to help evaluate the effectiveness of quality implementation and improvement programs. Click HERE to view our TL 9000 Registration Public Profile.
Federal Hazardous Materials Transportation

US Dept. of Transportation Hazardous Materials Certificate of Registration # 060710 600 010s

State of California Hazardous Materials Transportation License

California Hazardous Materials Transportation License

CHP Carrier # CA-185225

California State Board of Equalization Seller''s Permit

Seller''s Permit # SR KHG 97544489